Canfora has announced the third volume in their "Nordic Edge" series.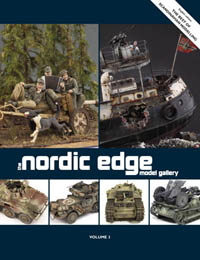 The Nordic Edge Model Gallery, Volume 3
144 pages, 23 modelling subjects. Volume 3 of the "Nordic Edge" series presents a variety of modelling projects from the Scandinavian modelling community, including several internationally recognized models. This book includes figures, vehicles, and dioramas of both Allied and German subjects.
Related posts: