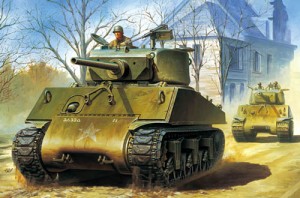 Tasca has added an upcoming 1/35th Sherman tank to their website—Item 35-021, 1/35 U.S. Assault Tank M4A3E2 Sherman "JUMBO".
Features include:
Add on welded armor for hull.
Accurately reproduced unique shape of the jumbo turret.
Option for 76mm and 75mm main gun.
Flexible T48 with duckbill tracks.
Option for three types of road wheels.
Four U.S. markings for northwestern Europe.
Related posts: