Always check the oil! An angry tank crew stars in another "Don't Be A Dope" training poster from Aberdeen Proving Grounds.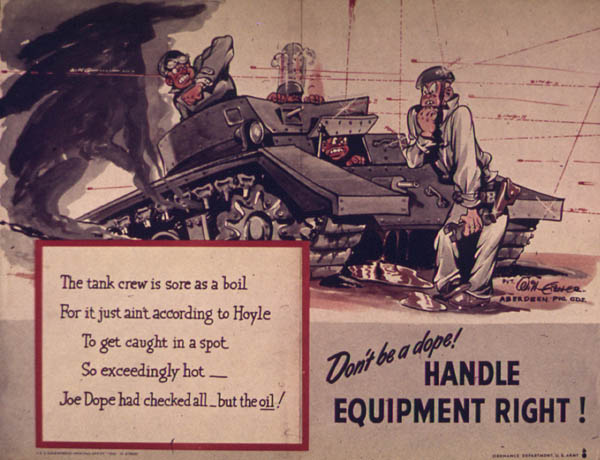 The tank crew is sore as a boil
For it ain't according to Hoyle
To get caught in a spot.
So exceedingly hot.–
Joe Dope had checked all-but the oil!
Don't be a dope! HANDLE EQUIPMENT RIGHT!
Related posts: