Another humorous "Don't be a dope!" poster from WWII.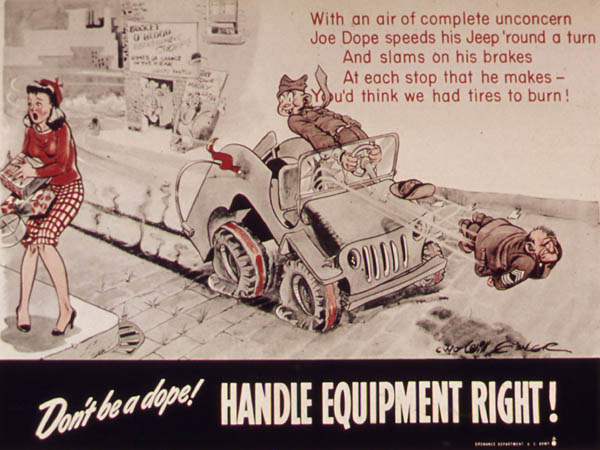 Don't be a dope! Handle Equipment Right!
With an air of complete unconcern // Joe Dope speeds his Jeep 'round a turn // And slams on his brakes //At each stop that he makes — // You'd think we had tires to burn!

Related posts: