Two recent 1/35th-scale kits from Masterpiece Models depicting guns and bunkers from the German Atlantic Wall.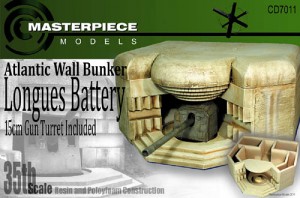 CD7011: Atlantic Wall Bunker Longues Battery
1/35th scale resin and polyfoam kits of Longues Battery bunker. 15cm gun and turret included. List price: $99.95.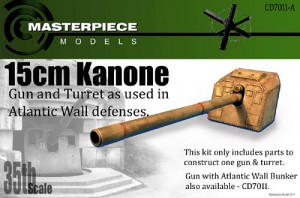 CD7011-A: German 15cm Kanone
1/35th scale model of 15cm (150mm) gun and turret as used in the Atlantic Wall during WWII. List price:$29.95.
Masterpiece Models also produces a 1/35th-scale model of the Japanese Shinyo ("Sea Quake") Suicide Boat described in the Japanese Suicide Boats Intelligence Report.
Related posts: